Exploring Self Leadership: Get On Your Bike and Ride May 2020
May 26 @ 11:30

-

12:30

Free
Come join a discussion of the current challenges facing young adults who have seen the clear path through high school and into college or work disrupted by our pandemic.
We will explore how we might turn this hindrance into a lifelong advantage by developing powerful self leadership skills.
Parents and students are welcome at this first informational session
A bit more description
Structures have cracked, school, friends, economy. Where's a foothold and a ray of hope?
The Humane Leadership Institute is offering an eight session exploration of the challenges of self leadership and tools to help seize opportunities of our own choosing. This adventure through the values and practices of humane leadership is for high-functioning young adults 17 and older.
The experience
We will combine focused discussion of our challenges with Wisdom Jig thinking tools to teach us powerful new approaches to designing and living our own intellectual, social, spiritual, and physical adventures.
We will meet outdoors from 11-12:30 Tuesdays and Thursdays. BYO picnic lunch if you'd like to chat after each session.
Questions we'll explore
Creative Adulting

Leading or following?
How does self leadership unfold?
How can we live the humane leadership values?
How do we draw our own maps?

Feet on the pedals

How can I do what I want to?
How do I motivate myself?
How might I live life as an experiment?
How can I collect skills and extend my powers?

Hands on the handlebars

How can I build my own vision and structure?
Can I live my own values?

Getting an auto

Thinking as a source of value
Autodidacts and heroic intellection – dependencies, metaphors, combinatorial thinking, and dialectic
Road trips, heroic journeys, and pilgrimages
Come help us match the discussion to your interests and needs.
The final event will likely like include:
Cost: $200 for eight 90-minute sessions over 4 weeks
Limited space: First cohort of 10 or 20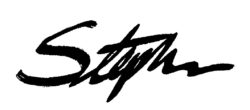 Tickets are not available as this event has passed.