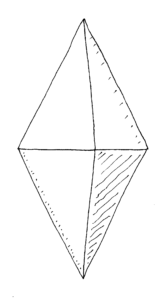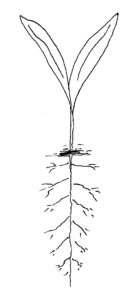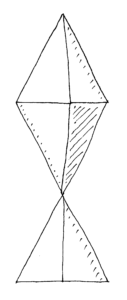 Fair Strength: Humane leaders balance their strength with fairness- they are only strong when they need to be. Their strength is measured, wise, serves as many as possible, and seeks a powerful elegance.
Generative Care: Humane leaders nurture, but do not coddle, there's a muscular clarity to their holding of a person, their current needs, and their future potential. There needs to be an element of love in our work - for the people we're serving, for the people were leading, and for our hope and faith in humanity.  If there's not, maybe we shouldn't be leading at all.
Wise Balance: The diamond of our fair strength must rest upon balanced wisdom. Our decisions must weigh many things - our own very human needs and deeply held, loftiest values, the various needs of our team, our organization and our shared social and natural ecosystems, and, of course, the use of financial, natural and time resources.  Humane leaders are lovers and seekers of wisdom in all its forms from all its sources.
Our Vision for Humane Leaders
Our values and curiosity increase our personal and collective understanding of and commitment to humane leadership
Our learnings about humane leadership makes our efforts increasingly effective
We become beacons for thoughtful, committed leaders in local communities as well as organizations and businesses globally
Over time our humane leadership practices become a new foundation for the work of our world
Our Mission
The Humane Leadership Institute positively impacts global leadership culture by:
Exploring deeper truths about what leadership means and what forms of leadership we need from each other
Publishing and sharing humane leadership learnings
Advising leaders on how to bring humane leadership practices to their work
Training leaders at all levels to bring more effectiveness and humanity to their efforts
Our Foci
Needs and Values - humane leaders focus on understanding the foundations of purpose and motivations
Questions - we use beautiful questions to transform our consciousness of ourselves, each other, and the relationship between reality and possibility
Earned Influence - humane leaders improve engagement by earning influence and aligning people's work with their own and the organization's values rather than by climbing a role-based ladder
Human Connection - we connect teams in expansive, inclusive, and constructive collaboration around questions of purpose, cooperation, performance, and leadership
Excellent Performance - humane leaders improve performance by working collaboratively with teams to ask better questions about the motivations, opportunities, clarity of expectations, and abilities that affect business outcomes