Huge shifts in society and business are changing the relationship between people and their work. 
Our culture and systems of leadership must be upgraded to meet the challenges and opportunities of our time.
For decades, scientific management has delivered efficiency and profits, but we can no longer ignore its dark outgrowths of disengagement, inequality, and environmental impacts.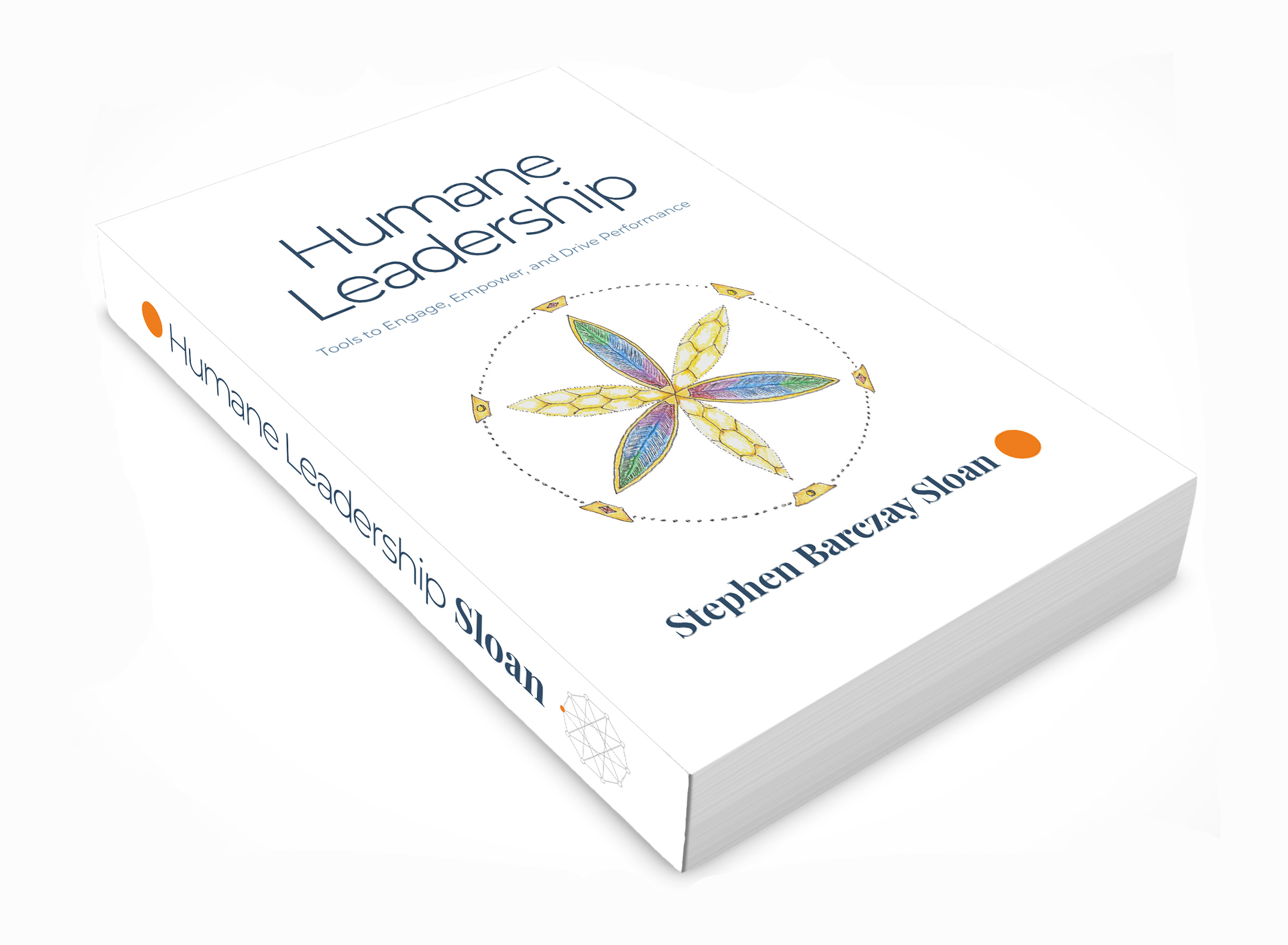 How can we balance our responsibilities to run a successful team with our need to care for people and the planet?
Our work at the Institute has revealed new models and methods for leaders to engage, empower, and improve the effectiveness of the people on their team. 
Humane Leadership weaves brain chemistry, Gandhi's three purposes of work, management theory, history, philosophy, and literature with the scientific method, offering a balance of compassion and accountability we call humane leadership.
Stephen Sloan has clearly walked the terrain and offers a beautiful heart-centered approach to compassionate and wise leadership. This book is rich and fascinating.

— Eben, Coach, Business Therapist, Consultant, and former CEO of EMyth Coaching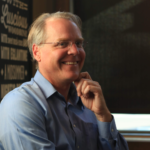 Stephen Sloan is founder of the Humane Leadership Institute, as well as a former CEO, startup founder, and consultant to Global 1000 technology firms. He has served leaders in business and nonprofits in the fields of technology, medicine, retail, education, and the arts.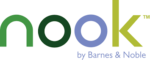 TABLE OF CONTENTS
Chapter One– Introduction
Days in the Desert · Who am I to be leading this journey? · The Problems · Humane Leadership Values · How to Benefit From This Book· How Change Happens · Wisdom Jigs: Tools to Improve Thinking
Chapter Two– Humane Performance Improvement
The Performance (MOCA) Jig · Current, As-is Performance Analysis · How to use this Performance Wisdom Jig · Assess Current Performance · Envision Better Performance · Design Experiments to Improve Performance
Chapter Three– Performance Improvement Meetings
Holding Form in Performance Improvement Meetings · Social form · Physical form · Emotional Form · Mental Form: Intention · Intentional Attention · Collaborative Analysis · Everything is an Experiment · Timing and Tempo of Meetings · Self-Leadership: Uncomfortable Discoveries
Chapter Four– Core Concepts of Humane Leadership
Reimagining Organizations and Work · The Leader's Role · Service Profit Chain · Employee Experience and Engagement · Managers Must Be Leaders · A Humane Theory of Change · Whole Or Part? · Leadership, Opportunity and Performance
Chapter Five– Leaders' Challenges
The Leader's Own Edges · Edge 1: Distraction · Edge 2: Lack of Self Examination · Edge 3: Mechanism · Edge 4: Anxiety · Edge 5: Lack of Care · Edge 6: Lack of Prudence · Edge 7: Breaking Trust · Edge 8: Self Absorption · Edge 9: Cynicism · Promises and The One Inch Puddle
Chapter Six– Others' Challenges
Edge 10: Overwhelm and the Fog of Work · Edge 11: Inert Good Intentions · Edge 12: Surrendered Self Leadership · Edge 13: Personal Issues · Edge 14: Freedom Fighter · Edge 15: Passive Aggressive · Story: A Performance Challenge in Practice · Edge 16: Overly Aggressive · When Performance Doesn't Improve · Planning Transitions · The Conversation: Releasing Humanely · Warm Accountability
Chapter Seven– Motivation's Roots
Sources of Motivation · Experiment: Internal, Hope-Based Motivations · Sources of Motivation Wisdom Jig · Motivating One Another · Needs of People and the Organization · Roots of Internal Motivation · Ontological Roots of Motivation · Lived Values
Chapter Eight– Motivation and Accountability
Accountable to MBO, OKRs and KPIs? · Mapping the Organization Algorithm · The Variables That Count · Unintended Consequences: Software Sales Measures · Designing Living Incentives · Experiment: Loose, Tight, Agile and Balance · Chunking · Time-Based Forcing Functions · Collaborative Forcing Functions · Looseness
Chapter Nine– Opening Opportunities
Foundations of Authority · Leadership & Consent · Extending Relevance · Case Study: Opportunity Creation in a Large Firm · Learning to Be Relevant · Pursuing Power for Good · Power, Pride and Unique Self Relevance · Charting Time: Leader as Cartographer · Interruptions · What's Relevant Now · Entropy of Consciousness · Leaders Start and Restart · Time to Invest In Your Own Power
Chapter Ten– Clarifying Expectations
Beautiful Plans · Inspiring Creative Reach · Clarity: Project Leadership · Elegance · Leaders, Thinking and Reality · Tool: Dependency Trees · Gantt Charts · Meet to Manage the Critical Path · Methodical Planning and Humane Leadership · Fetch: Fighting Entropy · Socratic Leadership: Fetching Questions · Checklists: Persistent Questions · Expectations From Below: Prodelegation · Defining Scope of Responsibility
Chapter Eleven– Amplifying Abilities
Tools: Extending Your Team's Power · When the System is the Problem · Leaders Own Adoption · Talent · Inhumane Leadership: The Crisis We Chose · Humane and Sustainable · Humane Talent Development · Training that Fits · Improving Training Performance · Tailor Your Own Trainings · Knowing is Good, Not Knowing is Even Better · Autodidacts Are the Future
Chapter Twelve– What This Means to You
Leadership: A Moral Challenge · Free Will and Consequences · Our Docile, Gentle Isle · Be The Change · This Ending is Your Daily Beginning
Epilogue
What people are saying
"Magnificent"
"Intimate, personal"
"Very engaging"
"Extremely useful"
To download chapter 1 and receive updates,
join the email list