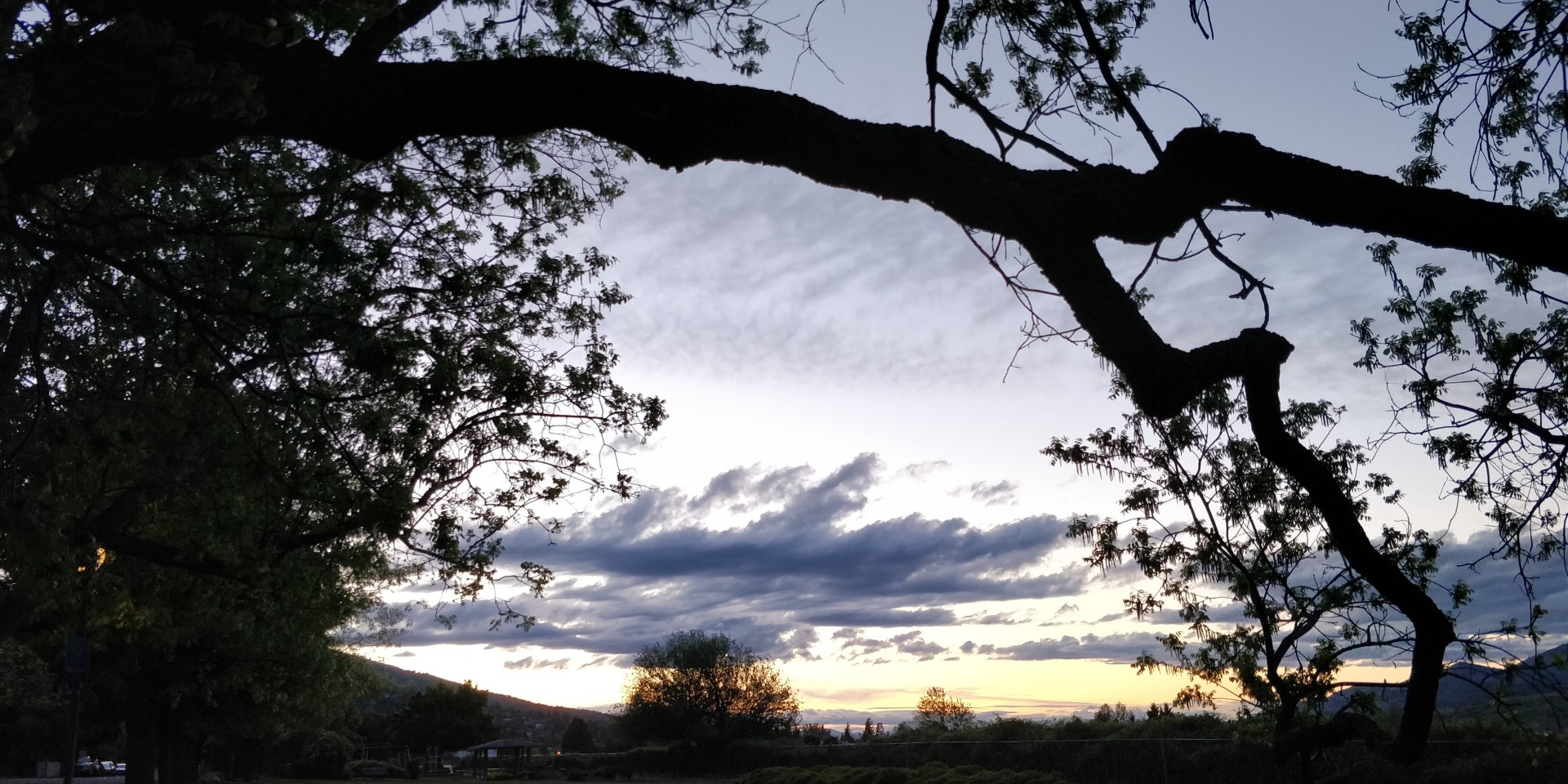 Actions Taken
Family

Begin opening up to known, careful social bubbles, but continue social distancing.
Watch local cases daily for any resurgence.
When we start seeing resurgence, tighten our bubbles again until the surge passes.

Local

Focusing projects to support economic recovery in Ashland. Current list:

Incubator and fund to develop and attract startups in software, green technology, and light manufacturing.
Encouraging and facilitating business relocation to Ashland - especially software and light manufacturing.
Explore implementing the Main street pedestrian-friendly redesign proposal.
Cooperative local delivery service for restaurants and retailers.  Explore how to share costs and staff allowing local retailers to offer far better service than online retailers?
Study current business mix, status, neighborhood centers ,and design potential future mix if we lose X% of current businesses.
Community Chest/One Call for All - single donation foundation for all community organizations.

National
These actions were based on my
Orientation
Public health locally is great. We have almost no cases in Jackson County.
Nationally, we have states opening up where infection and death rates are still high.
Economic disruption is likely to be long and damaging to Ashland's current businesses.
Federal programs are unlikely to save many local businesses.
The state, county and city governments are unlikely to have the funds or bandwidth to create solutions.
Long-term recovery will look different than what we had in February and it will fall to the community leaders to design and build what'll be next.
Observations
Public Health
Locally, we have had no new cases in days.
According to someone on staff last night, only one patient left at Asante Ashland, the dedicated Covid-19 facility.  That patient is in recovery after 3 weeks on a ventilator.
Study suggests 3 scenarios, worst case is 18-24 months of ongoing, rolling lockdowns to  balance infections and hospital capacity.  Best case is a slow burn of cases without lockdowns until 6-70% of the population has had the virus.
https://www.cnn.com/2020/04/30/health/report-covid-two-more-years/index.html
Antibody test studies are not yet conclusive science. 
R-naught below 1 is the sustainable pace.  But, until we have testing and contract tracing, this is irrelevant in the US.  Germany has the data, as usual.
Jackson County is well below R0 of 1 based on hospital admissions, but we don't have enough data to get a clear number.
Social bubbles may be our reality for the coming year or two.
Generally, Americans need to refine their risk assessment skills.
First, the goal is to flatten the curve so hospitals can cope, not take it to zero so no one is exposed to the virus.  In fact, we may need to find ways to expose segments of the society so we can reach 60-70% exposure and manage case loads by herd immunity rather than social distancing.
The media and government are rightfully focusing us on Covid-19 risk management, but we must remember that all of the other risks still exist.  All death risks and likelihoods for Americans.  Covid is worse than a normal flu, but far lower than heart disease and cancers.  We need to get serious about diet and exercise… lock people out of their cars so they cannot use drive through fast food lanes?
And, we ignore the wise maxim 'the unfamiliar is not the same as the improbable'." What if Covid-19 isn't our biggest threat?
Reinfection or reactivation? This is a key question that is still open.  Are we ever temporarily immune to the virus or does it simply linger and reemerge in patients?
Economic health 
Community conversations - local businesses are hopeful, but cannot  hold out very long, especially if tourists do not return soon.
City of Ashland actions to cut costs, etc. - enough change fast enough?
Fed assistance and safe shopping - touched, not bought table.
Open air cafe? - Lithuanian capital to be turned into vast open-air cafe
Greek tourism guidelines, might be useful for thinking about Ashland.
Wuhan - open, but few customers - end of health crisis is just the beginning of the crisis
Food banks -  demand soars as supply contracts
CBO - expects 14% unemployment in Q2 - and a $3.7 Trillion deficit for 2020
Fed - considerable uncertainty and ambiguity over the next year. Sources, virus and treatments, damage to consumer confidence, habits and disposable income, damage to small and medium businesses that create so many jobs.  https://youtu.be/Ezx4a6bIppk
Deflation - caused by low demand and income.  Income tax receipts are lower if employment and incomes drop.  Interest rates can increase demand, but only if people are employed and optimistic. A primer on deflation by the SF Fed.
Local Ecommerce - Independent book retailers are becoming the surprise winners in the coronavirus economy & Send us your shopping list - Operating During COVID-19: Helpful Tips for Local Businesses
Local Green New Deal - could Ashland serve as a model for incubating green startups?
Psychology of Trauma - PTSD and 9/11
Reluctance to return to large venues - 60% of public venue arts and sports attendees will not return until there's a vaccine
This process, OODA, is explained in this post on Leading in a Crisis.